Introduction
In this article, we will be talking about the various kinds of nurses we have in Ghana. But we will be paying more attention to those that wear the green uniform, their job description, where they work, and how to become one. The nurses in green uniforms are called General nurses. we have a category of that that are public health nurses. I will be explaining both.
Which nurses wear green uniforms in Ghana?
In Ghana, we have various kinds of nurses that wear green uniforms. The majority of them wear a green uniforms with white flaps.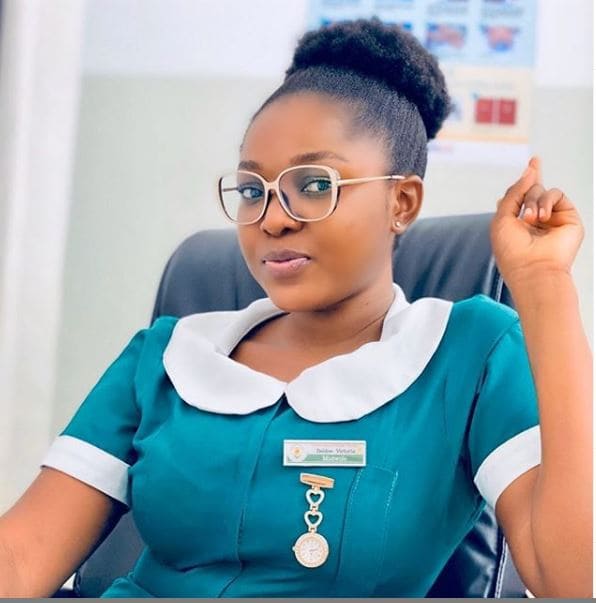 Any nurse you see dressed in a green uniform with white flaps is either a general nurse or a public health nurse. General nursing or public health nursing is a three diploma course in any accredited nurses training school in Ghana.
General nurses are mostly (not limited to) the ones we see in the hospital wards. They are curative nurses. this means they are trained to cure illness. They are trained to give continuous to patients and their relatives. They check vital signs and serve medicines etc.
Public health nurses are mostly the ones we see in the public health units. They are preventive nurses that immunize babes and months against disease outbreaks. They weigh babes and council mothers on their nutrition. They also teach mothers how to breastfeed babes etc.
How much are nurses in green uniforms paid?
Nurses in green uniforms are diplomat nurses. Nurses in green uniforms are paid GHS1,600 to GHS1,800. In recent days, nurses have been agitating for an increment in salary and some proposed allowance.
How to become a nurse in green uniform in Ghana
To become a nurse in green unfirm, that is a general nurse or public health nurse, you will need to go through three years of training in any accredited nurses training school in Ghana and be awarded a diploma in nurses in Ghana.
Can a nurse in a green uniform become a doctor?
The simple answer is NO! No nurse in Ghana, be it a certificate nurse, diploma nurse, degree nurse or any nurse of any kind can become a doctor. The only means of becoming a doctor is to study medicine to become a doctor. Aside from this, there is no means of becoming a doctor through nursing.